Medium-Duty Vehicles
The Lowest Total Cost-Of-Ownership
With the power of propane autogas on your side, you can get the job done while saving more.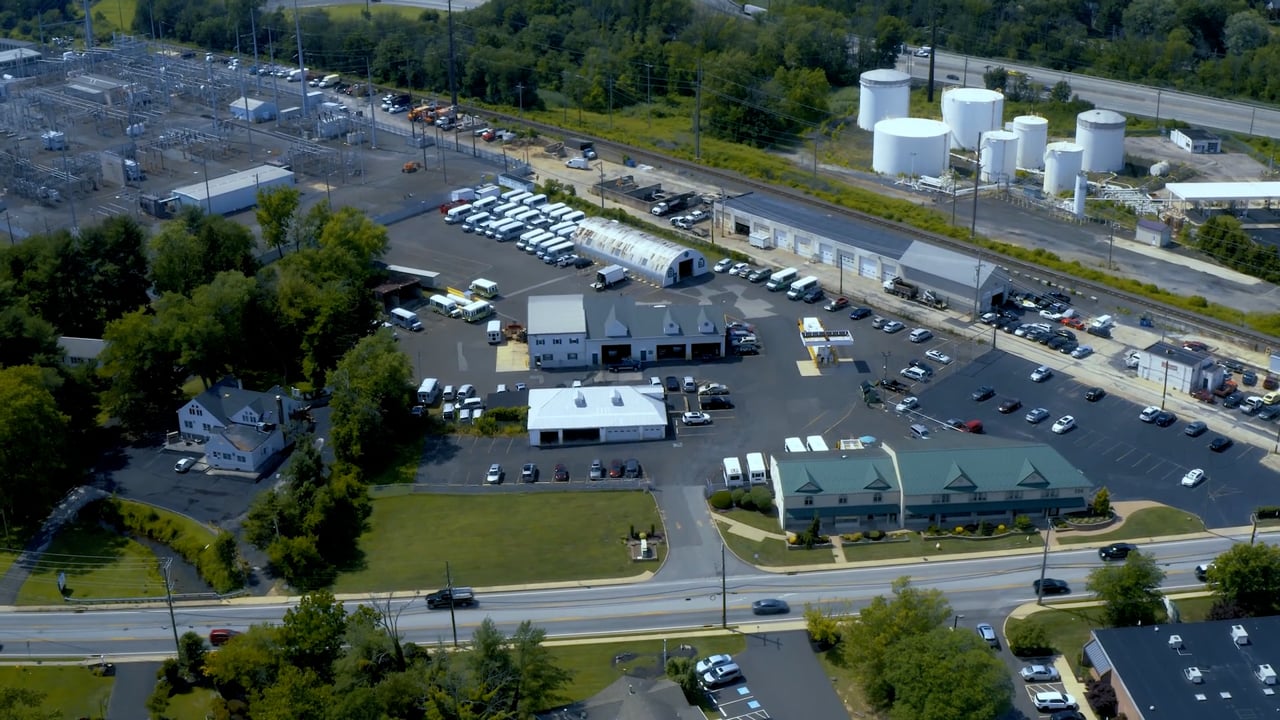 TransNet: A Sustainable Ride for Community Members
A public transit fleet in Pennsylvania switches to propane autogas to meet sustainability goals while keeping costs down.
McAbee Trucking Testimonial
Lisa McAbee, vice president of McAbee Trucking shares how propane autogas as positively impacted her fleet.
TransNet: A Sustainable Ride for Community Members
McAbee Trucking Testimonial
Simplicity In Refueling
Propane autogas is powering medium-duty vehicles across the country, including transit and paratransit, food and beverage, delivery, and towing companies. You can choose from medium-duty vehicles available from major manufacturers that are both OEM-dedicated models and EPA/CARB-certified aftermarket conversions. Keep exploring to learn more.
Explore Medium-Duty Propane Vehicles
Medium-duty vehicles are used in...
When you can do something that helps you make positive changes to the environment and saves you money — that's a good day. Ron Roberts, Chairman of the San Diego County Board of Supervisors, San Diego Metropolitan Transit System
Frequently Asked Questions
What types of medium-duty vehicles can propane autogas power?

Propane can fuel medium-duty vehicles of all kinds, including transit or paratransit vans and shuttles, food, beverage, and delivery vehicles, and towing trucks.

What are the long-term savings with propane autogas?

Propane autogas offers the lowest total cost-of-ownership compared with other fuels. With reduced fuel and maintenance costs, your fleet could lower its operating costs by 40 to 50 percent by making the switch from gasoline or diesel.

Are propane autogas vehicles safe to operate?

Yes. Propane autogas is a safe fuel when properly stored, dispensed, and used. It is also non-toxic and a non-contaminant of air, land, and water resources.

Are propane autogas engines cheaper to maintain?

Yes. Propane autogas offers significant savings in maintenance costs compared with diesel. There is no DEF to purchase, store, and change. Propane autogas engines don't require additional fluids and particulate filters, and there is less downtime for excessive idling.

Can I fill up a propane autogas truck at a regular gas station?

No. Propane autogas offers flexible refueling options through public refueling stations accessible 24/7 through a card lock system. Click here for a complete list of refueling locations. You can also install affordable, on-site refueling infrastructure.

Would I need to upgrade my maintenance garage to accommodate propane autogas vehicles?

The requirements for a propane autogas vehicle repair facility are generally the same as those for conventionally fueled vehicles, making the switch from conventional fuel to propane autogas quick and cost-effective. Other alternative fuels, however, may require different facility requirements than conventional fuels, like additional gas detection and ventilation equipment — costing fleets more money to switch. Contact your local Authority Having Jurisdiction (AHJ) for applicable codes regarding building or modifying a propane autogas-powered vehicle repair or maintenance facility.
Enter your zip code to find a propane supplier
If you're wondering, "Where can I find a propane supplier near me?" then you've come to the right place. Propane is the energy for everyone, and your local propane supplier can help you assess your energy needs for your home or business. They can also answer any questions about what makes propane so affordable, reliable, and versatile. Enter your zip code to find suppliers near you.
Didn't Find What You're Looking For? Check Our FAQs.
Where can I buy propane appliances?

Propane.com offers shopping guides for grills and patio heaters or contact your local propane supplier for suggestions nearby. Some propane suppliers offer appliance showrooms featuring everything from space and water heaters to kitchen appliances and fireplaces.

What do I do when my portable propane tank is empty?

When the propane tank you use for grilling or other outdoor appliances is empty, drop it off and purchase a full tank at one of thousands of tank exchanges nationwide. You'll find them everywhere from hardware and rental stores to grocers, convenience stores, and gas stations. In addition, there are many propane cylinder refilling locations available across the country. Contact your local propane supplier for more information on refilling or exchanging cylinders.

Where can I find someone to service my propane appliances?

Your local propane supplier is an excellent source of information for things like propane appliance servicing and repairs. Contact them with your questions about servicing, repairing, or replacing propane appliances.