How Long Does Your Water Heater Have?
---
Time to Switch to Propane.
If the quiz told you your water heater lifespan is at its end, it is time to start shopping for a new water heater. There are a few things you should know. Most important: a propane water heaters perform better than electric models, in every category that matters.
Plus, you might be able to take advantage of rebates and incentives for installing a new propane-powered water heater. Check out this list of incentives by state to see if you qualify.
Rebates and incentives for installing a new propane-powered water heater
---
Switch Out Your Water Heater…Before It's Too Late.
If you already rely on propane in your home, upgrading to a propane water heater is a no-brainer. Watch this video to learn why it may be time to pull the plug on your electric water heater.
The Research Is In: Propane Tops Electric
You don't have to take our word for it. Research by Newport Partners, LLC and the Gas Technology Institute proves that propane water heaters use less energy, cost less to operate, have fewer emissions, and can even save floor space compared with electric systems.
We've compiled the research from Newport Partners, LLC into fact sheets specific to the region in which you live. Find your region on the map, then download the fact sheet.
Make the Switch Today
The quiz showed you whether your water heater lifespan is up, and you've learned that a propane water heater is your best choice for saving money, saving energy, and reducing your carbon footprint. Ready to switch? Take a look at the advantages of storage tank and tankless water heaters.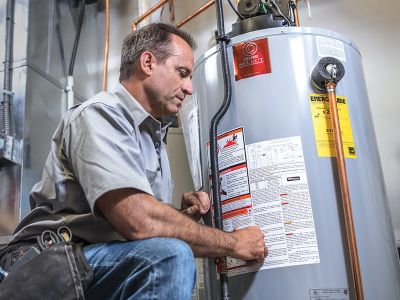 Propane-Powered Storage Tank Water Heaters
Smaller than electric tanks with the same capacity.
Energy Star qualified.
Save 13 to 16 percent in annual energy costs.
Up to 46 percent fewer GHG emissions than electric units.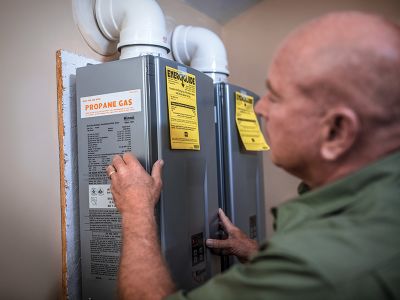 Propane-Powered Tankless Water Heaters
Endless hot water, on demand.
Save up to 9 to 16 square feet of floor space.
Save more than $150 in annual energy costs.
Fewer GHG emissions compared to electric.