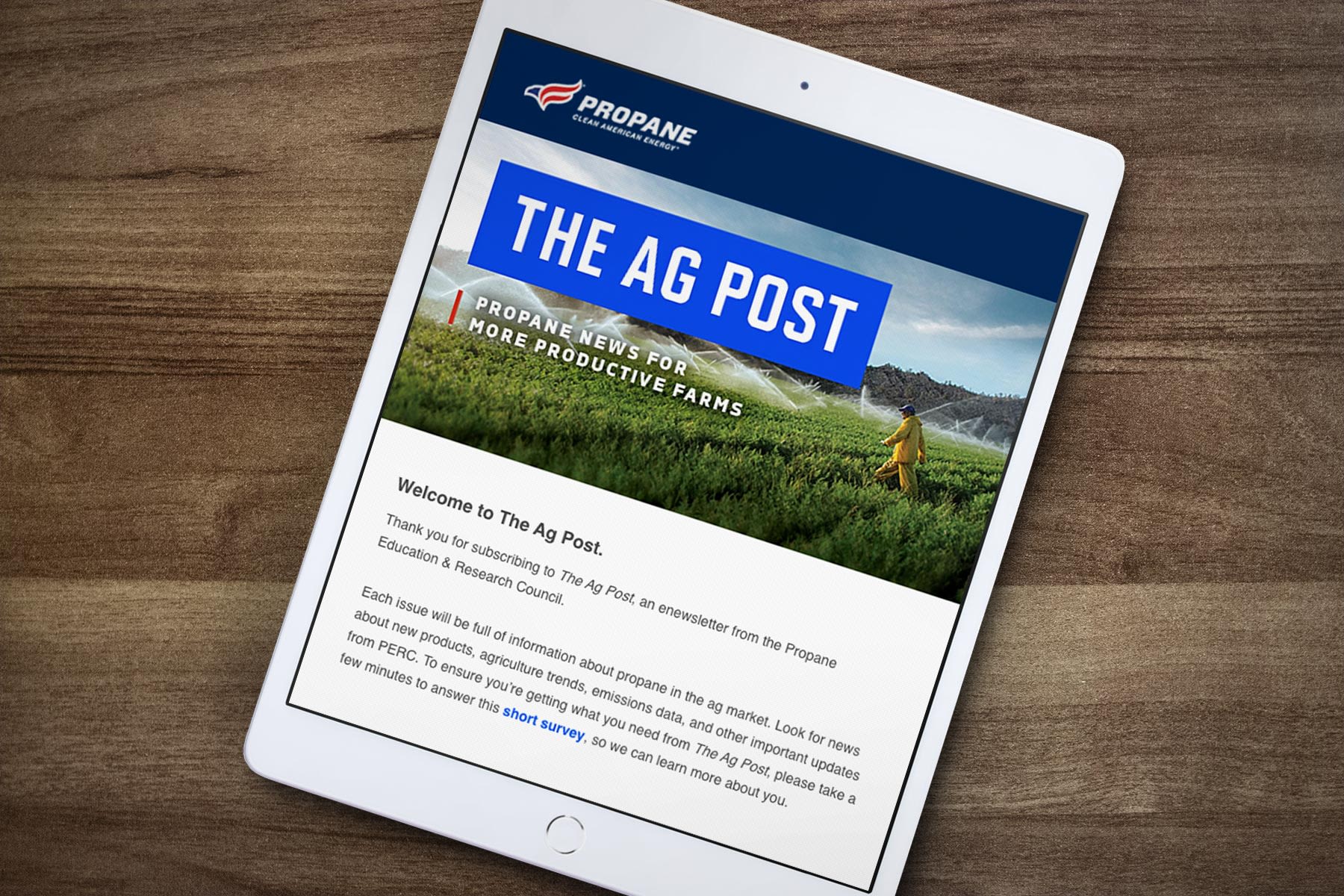 EXPLORE THE POSSIBILITIES OF PROPANE
Propane helps producers nationwide to power efficient and profitable operations — and the options and technologies are evolving every day. That's why we created The Ag Post, offering stories from producers, technology insights, updates on the ag market, and information about the latest incentives. All so you can stay informed about everything propane can offer for your operation.
On farms across America, propane is delivering benefits that other fuels can't match.
Lower Costs
Propane equipment is built for efficiency, so it can lower your fuel costs for nearly every application, from irrigation to building heat.
Fewer Emissions
Propane can help you meet the strictest emissions goals: it's proven to produce fewer emissions compared with diesel or gasoline models.
Abundant, American
Propane is made in America, and we have plenty of it. Using this clean, American fuel is good for your operation and good for the country.
Easy Refueling
Your propane supplier can customize a fueling plan that's right for you, so you always have reliable power that's independent of the grid.