Grain Drying Demand Models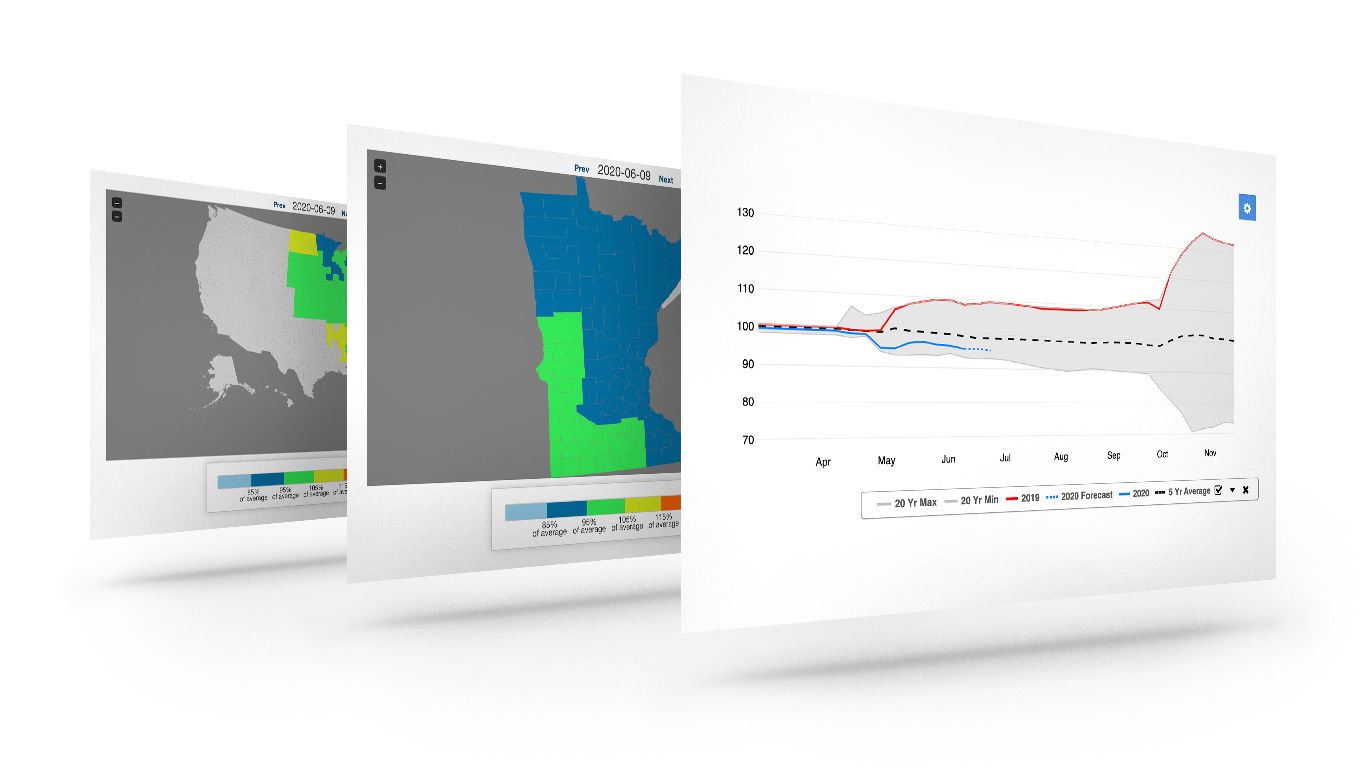 Designed to help propane marketers effectively estimate demand as harvest season approaches, Grain Drying Demand Models put 20 years of US crop data to work for your business. Clicking through this real-time data lets you see how current corn moisture levels compare to past years, helping you predict the propane needs for farmers in your area.
Heatmaps
Heatmaps provide a color-coded guide to moisture levels in most major corn-growing areas. These color-coded maps allow you to quickly explore areas that are above and below the 20-year average, based on US crop data.­­
Local Charts
When viewing data at the state level, a chart will appear below the heatmap. Depending on the crop district selected from the dropdown menu, this provides more in-depth data for a specific area. Each chart compares current moisture levels to the previous year, the five-year average, the 20-year maximum, and the 20-year minimum, putting numbers in perspective.
National & State Profiles
Click on your state to explore customized crop district data from your area. Or view the national profile, for a broad view of crop moisture levels across the country.