Top Picks: Residential Construction
Top Picks: Residential Construction
UPDATED RESIDENTIAL MARKET GROWTH PORTAL
PERC's Residential Market Growth portal has been a real eye-opener for the marketers who take advantage of it. And now we've given it an upgrade to make it a better business-building tool than ever. Compare any two markets nationwide, using the new scoring methodology.
Reveal key "hidden" areas where data was not previously published in offline reports.
Create custom geographic zones that mirror your precise market data.
Download on-screen data into a spreadsheet you can work with.
Watch your email for information from PERC that will show you how to take advantage of this business-growing tool. Or start learning more about your local market today, at Propane.com/Providers/Market-Outlook-New.
---
ZERO NET ENERGY HOME CONSTRUCTION PAGE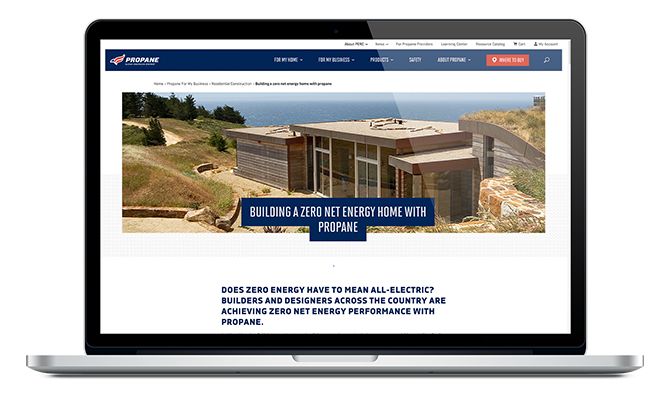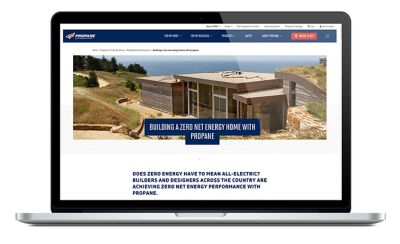 Thanks to growing consumer demand, mandates in California, and a push from the U.S. Department of Energy, Zero Net Energy (ZNE) homes are in the spotlight like never before. With this new page on Propane.com, you can let builders know that all-electric isn't the answer. Propane can play a big part in helping builders achieve their ZNE goals.
Marketers can take advantage of these resources from PERC to ensure that propane is a part of their ZNE plans and that they're fully aware of the emissions profile for propane compared with electricity.
Propane is the clear choice for environmentally-conscious homeowners. Be sure to visit the new page, Propane.com/Zero-Net-Energy.
---
PROPANE CONSTRUCTION INCENTIVE PROGRAM
PERC is continuing the highly successful Propane Construction Incentive Program through 2020. Builders can earn up to $7,500 annually, for including propane appliances in new construction or remodeling projects.


Learn more about the program that puts more propane appliances in more homes, at Propane.com/Construction-Incentive. Encourage your local builders to take advantage of it today.