Top Picks: Overview
PERC'S 2020-2022 OUTLOOK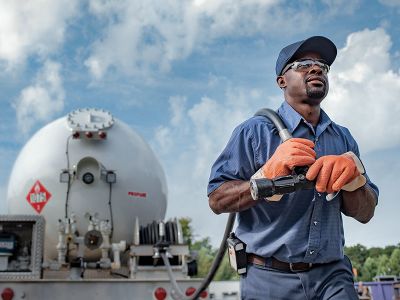 It's an exciting, challenging, and rewarding time to be a part of the propane industry. As our country's energy mix, our industry's workforce, and our opportunities continue to evolve, it's more important than ever to be aware of every resource available to you. At the Propane Education & Research Council, we're excited to highlight just some of the programs we've developed that you can leverage on your local level.
As part of the 2020-2022 strategic plan, we chose four key areas where we'll focus our outreach to help meet the overall strategic goal of increasing propane uses and users.
And of course, we're continuing to reach out across all audiences with our Propane Can Do That® message. Not only is this effective for our customers, it's also a unifying rallying cry for our industry. As you continue to work through 2022 with us, consider how you can take advantage of PERC programs to amplify your efforts.
2020-2022 Strategic Plan: Key Areas
Safety & Training
Continuing to grow a workforce of informed and skilled professionals, through world-class safety and technical training.
The National Energy Conversation
Strengthening propane's voice in the national energy conversation through data-driven, provocative, and assertive messaging.
Propane Autogas
Growing the propane autogas market through industry adoption, the development of certified applications, service networks, and commercialization support of applications in the market.
Research & Commercialization
Continuing to engage in research and commercialization efforts that create opportunities for marketers and the markets we serve.