Top Picks: Agriculture
Top Picks: Agriculture
NEW IRRIGATION ENGINE FROM RELIABLE HORSEPOWER
With this advanced new line of propane-powered engines from Industrial Irrigation Services, Reliable Horsepower products can give your producers new, dependable, cost-saving options in irrigation and power generation.
These engines provide farmers with increased uptime.
Every model offers a significant gain in fuel efficiency compared with previous systems and other fuel sources.
A complete electronic fuel control system makes it easy for producers to remotely monitor fuel use and control engine functions.
Reliable Horsepower engines qualify for the Propane Farm Incentive Program.
You can learn about these powerful, efficient new engines and other offerings from Reliable Horsepower at ReliableHP.com.
---
PROPANE FARM INCENTIVE PROGRAM UPDATES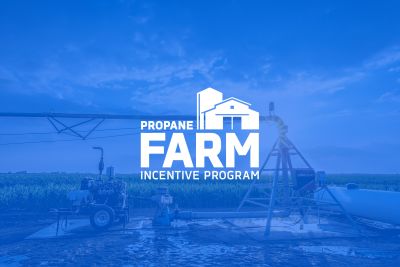 Producers who purchase qualifying propane equipment can continue to take advantage of the Propane Farm Incentive Program (PFIP) throughout 2020. Now, PERC has added Agronomic Heat Treating equipment for the control of soil-borne pests to the list of propane equipment eligible for incentives. For producers, PFIP offsets a portion of the cost of new propane-powered equipment, in exchange for information about its performance on their operation. For marketers, you have a powerful sales tool that can put more propane-powered ag equipment into the field for years to come.
Learn more about the incentives available, and encourage producers in your area to apply at Propane.com/FarmIncentive.
---
NEW PROPANE GRAIN DRYING PLANNING TOOLS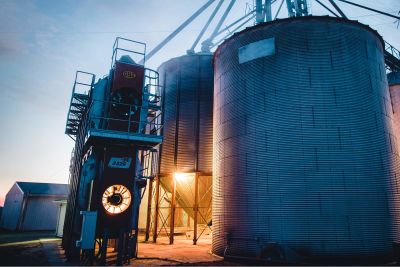 Harvest time is also a heavy-use time for propane used in grain drying. Yet determining the propane demand for a specific area and balancing the needs of producers with other propane customers has been unpredictable at best. Until now. PERC is taking the guesswork out of harvest season for propane marketers, and making sure they can meet everyone's propane demands, with a new Grain Drying Index Model. This sophisticated resource will help identify areas where higher than normal propane use can be expected.
In addition to the Index, a new Grain Drying Calculator was launched in 2020 that will help farmers prepare for harvest. By inputting a few numbers, the calculator will provide the number of gallons of propane needed for grain drying, allowing farmers to work with their marketers in advance and get the propane they'll need.
Producers can find the Propane Grain Drying Calculator on the Grain Dryer product page at Propane.com/Grain-Dryers.