Transform Your Outdoor Space with Propane
Transform Your Outdoor Space with Propane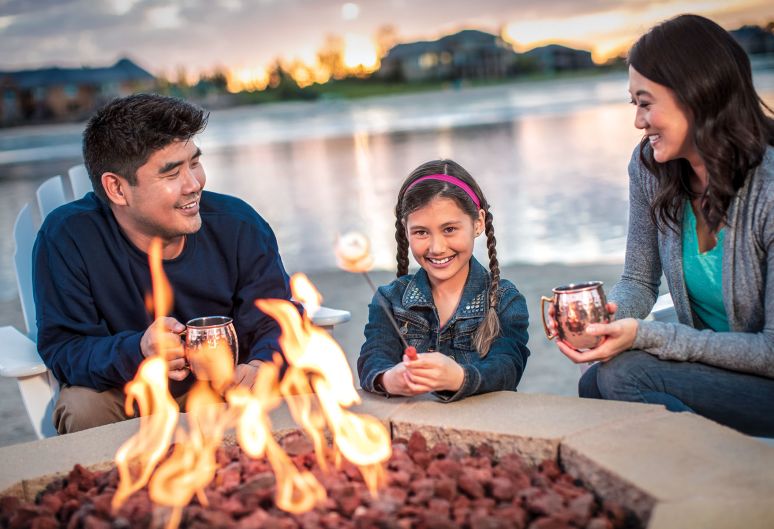 Transform Your Outdoor Space with Propane
Transform Your Outdoor Space with Propane
Make the great outdoors even greater with propane amenities
Transform Your Outdoor Space with Propane
Sign Up for Can-Do Journal Updates
It's time for you to "think outside the grill." When it comes to outdoor living, the grill is only the beginning when it comes to propane's ability to fuel your backyard getaway.
A clean, safe, and reliable fuel, propane offers amenities — from flame lighting to a full outdoor kitchen — that help you extend both the outdoor season and your living space.
Grills & Outdoor Kitchens
Propane grills heat up quickly, allowing you to spend less time preparing your food and more time enjoying it. A full outdoor kitchen can provide the ultimate entertaining experience with outdoor rotisserie, cooktop, grill, and more, powered by your home's main propane supply.
Fireplaces & Fire Pits
With instant on/off features, no firewood to store, and zero clean up, propane fireplaces and fire pits are a valuable addition to any outdoor space.
Patio Heaters
Patio heaters can raise the outdoor temperature by up to 30 degrees Fahrenheit, heating large areas quickly and helping make your backyard a year-round destination.
Flame Lighting
Flame lighting adds warmth and charm to entries, patios, walkways, and other areas where guests may gather on your property.
Pools & Spa Heaters
Pool and spa heaters — even on a chilly night — keep water at the desired temperature more efficiently and effectively compared with electric heaters.
Visit propane.com to learn more about better outdoor living with propane. You can also enter to win an outdoor propane package, which includes a propane grill, fire pit, and patio heater.