GET AN EDGE WITH PROPANE
GET AN EDGE WITH PROPANE
GET AN EDGE WITH PROPANE
GET AN EDGE WITH PROPANE
THE BUSINESS OPPORTUNITY FOR PROPANE EQUIPMENT DEALERS
Contractors want equipment that cuts their costs and emissions. You want an edge over competitors. Recent findings prove that propane is the answer to getting ahead as an equipment dealer. Review the numbers to see why you can't afford not to stock propane equipment.
Research
YOUR CUSTOMER
More than a third of contractors are considering propane for their fleet in the next three years. They're most interested in propane for its low emissions, reduced fuel loss, and reduced fuel cost. Best of all: they trust their dealer's opinion on what equipment is best.* That business could be yours — are you ready to supply the demand?
*According to 150 qualified participants surveyed by phone in March-April, 2016. Survey conducted by Wiese Research Associates.
YOUR COMPETITION
The time to stock propane equipment is now. Not only are other dealers aware of available propane equipment and brands, some are already selling it, or planning to do so soon. But as the numbers below prove, there's still ample opportunity for dealers like you to grab market share.
brand awareness
Respondents who show awareness of specific mower brands that offer propane models.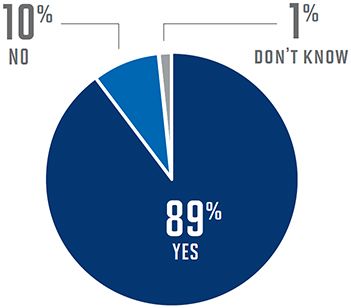 motivation for selling propane equipment
Respondents' reasons why they began selling propane equipment in the first place.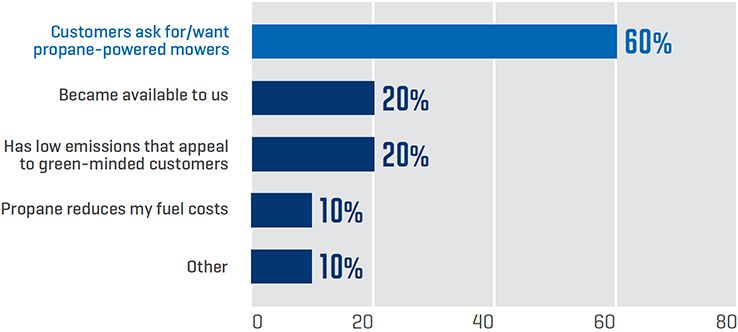 plans to sell propane equipment
Respondents who report themselves as being likely to begin selling propane equipment in the next three years.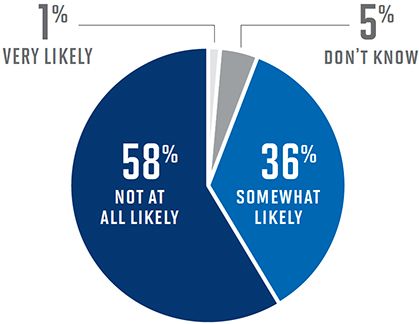 dealers selling propane equipment
When respondents began offering propane mowers or conversion kits.

SECRETS TO SUCCESS
Make a plan for obtaining the fuel. Nearly a quarter of dealers who have an unfavorable view of propane cite not knowing where to get the fuel as the cause. But connecting with a local propane marketer is easier than you may think. Use the Where to Buy tool to track down a nearby marketer who can supply your customers' fuel. You'll be in good company — over 60 percent of current dealers with propane equipment have a relationship with a propane marketer.