Propane Anchors High-end Houseboat Design
Power and environmental protection make propane an ideal energy choice
July 10, 2020 | by Kurt Cobb
Propane and houseboats are a match made in… well, in this case, Seattle. That's where Daniel Lofstrom's company, Steady Floats, constructs many of the country's houseboats, or floating homes as the industry sometimes calls them.
"Houseboats are perfect for propane," said Lofstrom, who has been a practicing naval architect for 15 years. Power and environmental constraints generally make all-electric houseboats impractical. Available shore-based electricity is usually inadequate to power everything on a houseboat, he explained. In addition, "the [line] loss down at the end of the dock is more than you might expect."
Upgrading the electric power supply for boat docks typically involves costly dredging and expensive underwater cables. Environmental permits for such work on sensitive waterfronts are difficult to obtain. That's why Lofstrom's houseboats are designed to get about half their power from propane. Propane provides the heat for such applications as on-demand water heaters, in-floor heating systems and stoves.
Lofstrom said natural gas would be difficult to use because it's not easily transported. Most houseboat owners simply go to the nearest propane seller and swap their empty containers for full ones. For floating homes with larger storage containers, a propane delivery service can come right up to dockside. "It's easy, and it's safe," he explained, because all propane tanks on his houseboats are located on the outside in ventilated cabinets.
Here's another reason propane is a safe choice for marine environments. It is nontoxic and simply vaporizes if accidentally released with no greenhouse gas impact. It burns very cleanly with virtually no soot and low sulfur and nitrous oxide emissions. In sensitive marine environments, choosing propane as a primary energy source is a real commitment to sustainability.
By using propane, houseboats need only a 40-amp, 110-volt electrical hookup for their remaining power needs, something nearly every marina can accommodate, Lofstrom said. Of course, the energy mix can be altered depending on where the houseboat ends up. In Washington state, where cheap hydropower is available, a 50-50 mix of electricity and propane for power works well. In California, where electricity rates are much higher, owners typically want boats that rely more on cheaper propane for power.
Lofstrom got his 15 minutes of fame when he was featured in a 2015 episode of the television show "Massive Moves." A Seattle builder and owner of a three-story, 4,500-square-foot houseboat recruited Lofstrom to figure out how to safely move the 150-ton structure into the water and to its permanent location. On regular days, Steady Floats builds for customers in Alaska, Florida, Maryland and Virginia. It may even clinch an order in Texas this year. For remote builds, the team in Seattle assembles the barges upon which the homes are built. The barges are shipped by rail to the customer's location and parked on land. The firm then arranges for the necessary lumber to be sent to the barge location, and a Steady Floats crew arrives to build the home on top of the barge. When done, the newly finished houseboat is eased into the water and towed to its final location.
The cost for all this? In Seattle costs range from $750 to $1,250 per square foot. The construction is not the main cost but rather "waterfront property in the middle of the city." The number of houseboat slips is limited by city ordinance to 400, of which only 200 have access to electricity.
By comparison, Texas has much lower costs, around $350 per square foot, because waterfront property on Texas lakes is considerably less expensive.
Steady Floats employs a full-time team of five and up to a dozen contractors, depending on workload. Lofstrom said he already has 25 orders over the next three years.
---
About the Author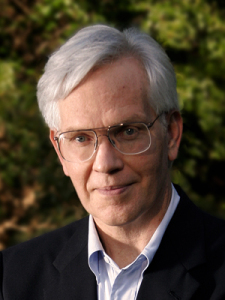 Kurt Cobb is best known for his work as a blogger, columnist, speaker and author focusing on energy and the environment. His work has been featured on Business Insider, Resilience, Investing.com, and many other sites. He a fellow of the Arthur Morgan Institute for Community Solutions and he writes a widely read blog called Resource Insights.