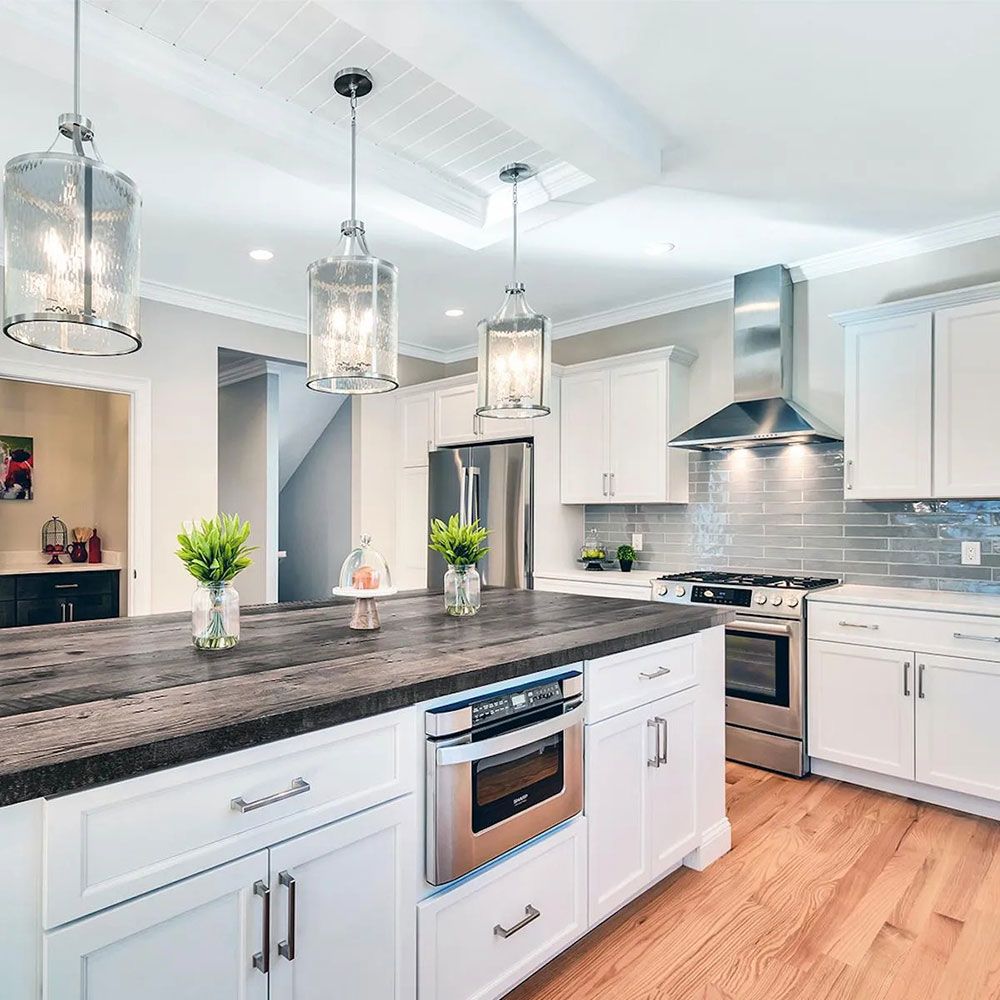 How Kadilak Homes chooses kitchen appliances
See how this builder-remodeler helps clients select cooking appliances that provide chef-level performance for farmhouse projects.
There's no need to go over budget when selecting kitchen appliances with the best performance. The propane ranges and cooktops that perform best also happen to cost less than induction cooktops while also being more affordable to operate and longer-lasting, Bryan Cordill, director of residential and commercial business development for the Propane Education & Research Council, writes in Professional Builder.
In the blog, Cordill highlights Susan Kadilak, co-owner of builder and remodeler Kadilak Homes, which recently completed an all-gas kitchen remodel with propane. "Most people are unaware that they can use propane in their kitchen," Kadilak tells him. "I wanted the homeowners to always have a reliable, high-performance kitchen with precise temperature control while cooking without the cost of an induction range."
While customers strongly prefer cooking with gas, they also see energy savings by selecting propane — an estimated $80 to $120 annually for the recently completed remodel, Kadilak says. And because more than 60 percent of the energy consumed in our power plants is lost before it gets to the home, either in production, transmission, or transformation losses, propane cooking can also help homeowners achieve a lower carbon footprint.
"As builders, it's important that we consider incorporating features that will reduce carbon emissions," Kadilak says. "Things like programmable thermostats, low flow plumbing fixtures, LED lighting, high efficiency propane gas on-demand water heaters, and gas fireplaces all contribute to reducing a home's carbon footprint."