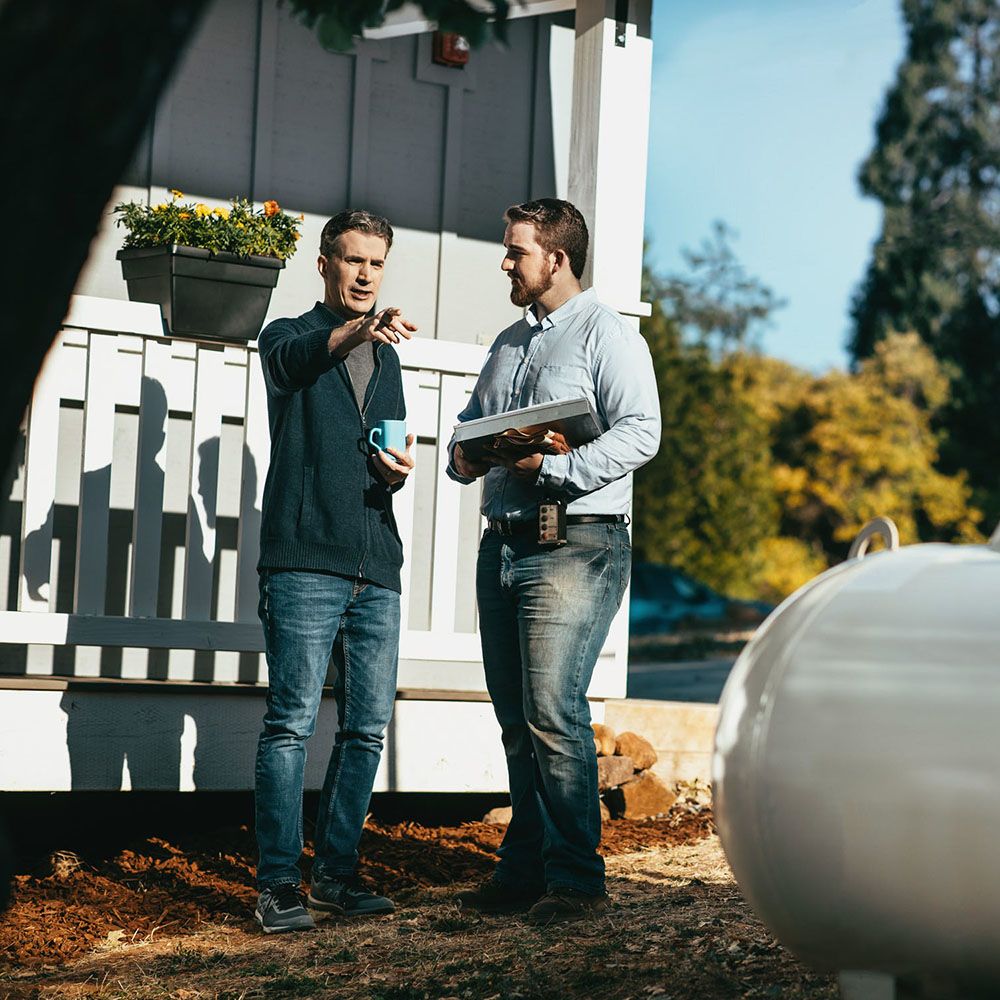 Survey results: Are builders using gas or electric?
See what the latest data says about builders' energy choices for space heating, cooking, and water heating — and how multifamily is different from single-family.
Many of the key trends affecting the housing market would seemingly have an impact on a builder's choice of gas or electric as an energy source. The rise of highly efficient building envelopes, developments in heat pump and cogeneration technology, and the popularity of zero net energy homes might all influence a builder's choice. But so far, the data isn't showing much of a change in either direction, a trend report from Home Innovation Research Labs shows.
The report based on Home Innovation's 2021 Annual Builder Practices Survey found the use of propane or gas for space heating has declined slightly in single-family detached homes (from 62 percent to 57 percent) while gas has grown very slightly in water heating (68 percent to 69 percent) and cooking fuel (51 percent to 52 percent) between 2013 and 2020.
"Factors favoring the use of gas and propane include increasing popularity of space-saving tankless water heaters that are typically fueled with natural gas or propane," the report says. "Also, gas is getting a boost as a reliable source of fuel in the wake of recent utility grid failures, rolling blackouts, and brownouts in many areas." Another factor the report cites is a shift of new single-family home construction to outlying areas as land availability remains scant in densely populated areas. While those areas are less likely to be serviced by gas utilities, propane remains as an alternative to all-electric in those locations.
The report also found a more detectable shift toward propane and gas in multifamily projects since 2016, with the use of gas for water heating growing from 54 percent to 60 percent; space heating from 52 percent to 56 percent; and cooking fuel most rapidly, from 40 percent to 48 percent.
Trends in product technology, building efficiency, regulations, and demographics all could sway the gas versus electric decision in the future, while the growing popularity of telecommuting may continue to spur development in less-densely populated areas. Builders can inform their decision by using our Big Builder Toolkit to help gather the facts they need about the benefits and safety features of propane and propane community systems.