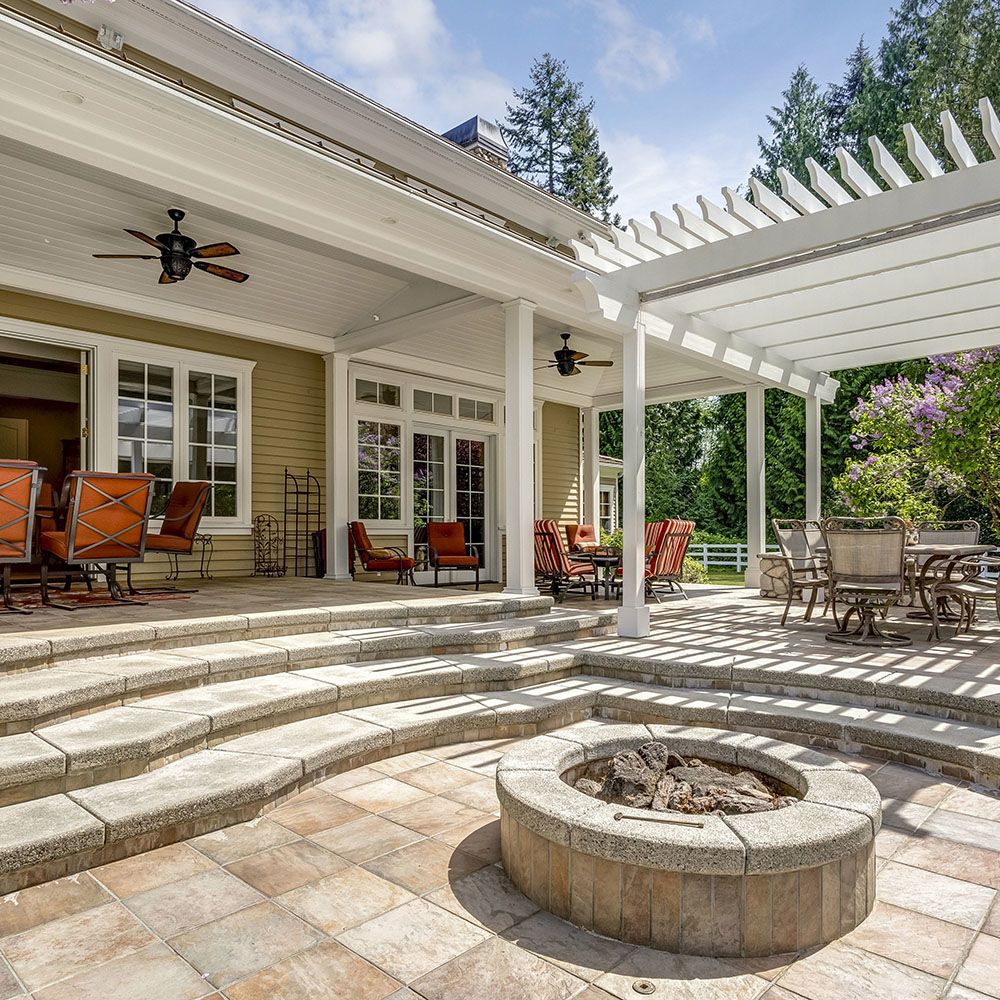 Homes with patios reach record levels
See why a surge in interest for spending time outside is leading to more homes built with outdoor living spaces.
The share of new homes with patios reached a record high in 2020, according to a National Association of Home Builders (NAHB) tabulation of data from the U.S. Census Bureau's Survey of Construction. Amid a surge in demand for outdoor living, 61.4 percent of the roughly 990,000 single-family homes started in 2020 came with patios, Paul Emrath writes in the NAHB's Eye on Housing blog.
That trend comes with significant regional differences, however. "In 2020, only 19 percent of new single-family homes built in the Middle Atlantic and 21 percent in New England came with patios," writes Emrath, vice president for survey and housing policy research at NAHB. "At the high end of the scale, the incidence of patios on new homes was over 70 percent in the Mountain and West South Central divisions, and only a little under 70 percent in the South Atlantic."
Whether you're a builder keeping your product competitive with the market or a remodeler creating designs for customers seeking to outfit these new patios, we've got outdoor living design ideas and resources to make sure you're taking advantage of the fun, flexible features fueled by propane.