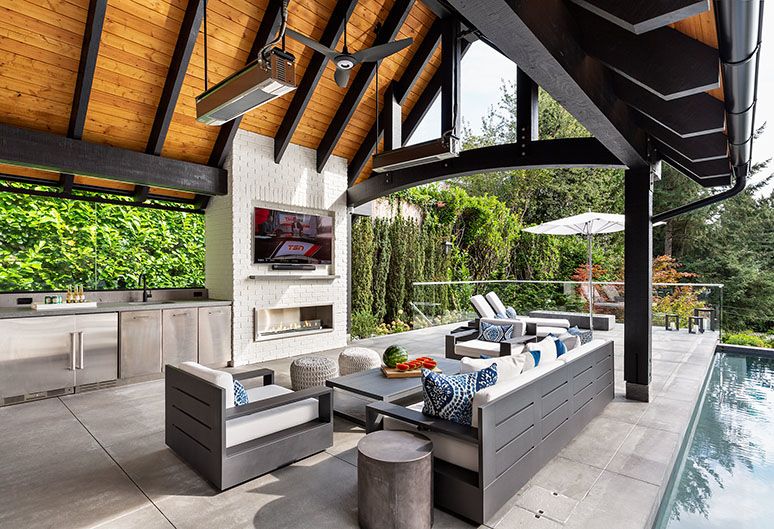 8 outdoor living trends for 2021
Homeowners are more willing to spend on their outdoor living spaces than they were prior to the pandemic.
It's becoming clear that the pandemic-era trend toward spending time in the backyard will continue in the new normal. But how will designers and their homeowner clients choose to customize their backyard escapes? In Builder, reporter Symone Strong rounds up eight trends showcasing the styles and features that are most popular.
"Whether gas or wood-burning, fireplaces, fire pits, and fire tables are considered a must-have for today's outdoor living spaces," she writes. "The Brown Jordan [Outdoor Living] report states 66% of homeowners think a fire pit is an important feature. NKBA's outdoor living data says 60% rank fireplaces and fire pits as a top option, and Fixr's surveyed professionals vote fire pits as the second most popular outdoor living feature, right behind outdoor kitchens."
If you thought outdoor living was a low priority for your clients or that outdoor projects weren't money-makers, the Perkins Builder Brothers helped to bust those myths in a series of videos last year. Armed with our guide to upgrading outdoor spaces, you can pitch fantastic backyard projects to your customers with the confidence of knowing they're good for your business and enhance value for your clients.