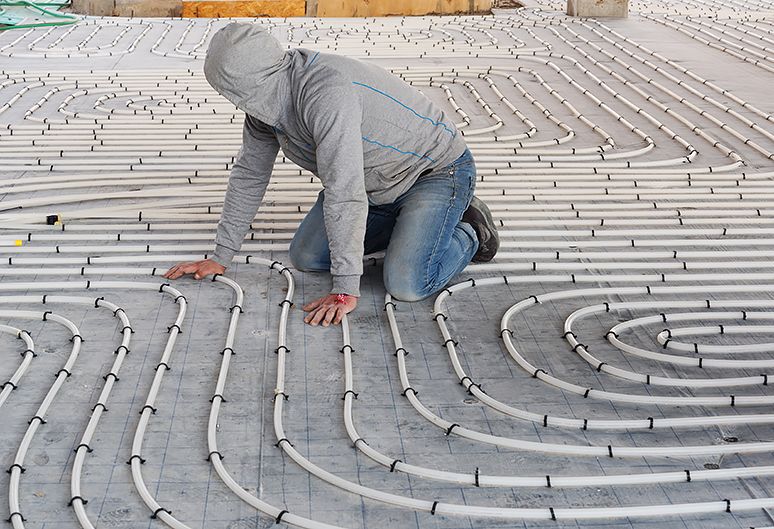 Why radiant heat is a fit with warehouses
With their ability to deliver heat efficiently over large surface areas, radiant heating systems can be a smart choice for large warehouse projects.
The boom in e-commerce has only accelerated since the pandemic, driving continuing growth in the construction of large distribution centers and warehouses. These large buildings utilize a variety of heat sources, but in Radiant & Hydronics, George Youngvorst argues that radiant heating should be given more consideration.
"The larger the building footprint, the more incentive there is to use radiant heating," Youngvorst writes. "A well-designed radiant system can more efficiently deliver heat over large surface areas than forced-air. It is also much easier to create zones that regulate temperatures to be warmer in some areas and cooler in others. There are few to no obstacles for the shelving to work around and the owner can 'go up' as high as needed without concern for air vents."
Radiant heating systems are frequently fed by propane or gas boilers, and condensing boilers can provide extremely high efficiencies in radiant heating systems designed with lower hot-water supply temperatures. To find enough affordable space for these buildings, companies are moving to where land is cheaper, which frequently means less-developed areas without natural gas infrastructure. With propane's versatility, architects and building owners can meet the high energy demands of these buildings no matter where they're located.