Modular homes, community propane
Modular homes, community propane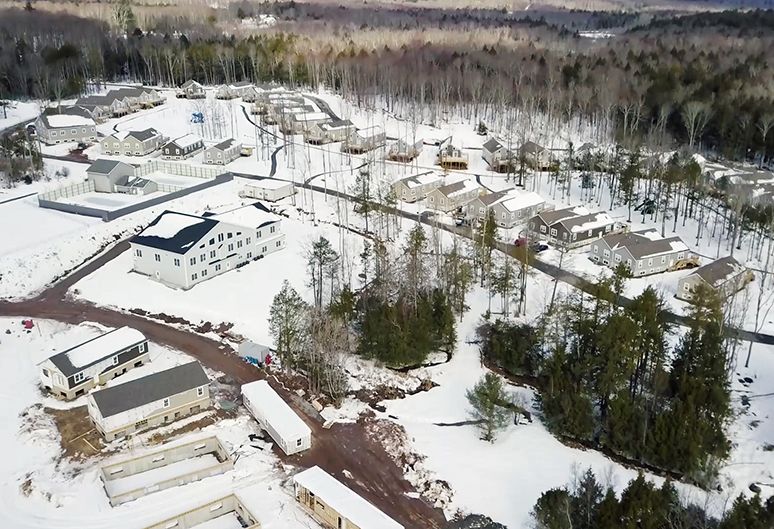 Modular homes, community propane
Modular homes, community propane
See how a community propane system simplifies development for a large, dense community of modular homes.
Modular
Propane is a common energy source for homes and businesses in Sullivan County, New York, a rural area where the natural gas infrastructure doesn't reach. But for a dense community like Venetian Villas, a development of 113 attached and semi-attached modular homes in South Fallsburg, finding enough space for individual propane tanks might be a daunting task for a builder or developer. That made the Venetian Villas an ideal candidate for a community propane system, a network of underground propane storage tanks that provide metered gas service to each individual unit.
Check out the video below to see how Jeremy Mirto, owner of Reliable Energy Solutions, designed the community propane system to create less work for subcontractors and a positive experience for the community's homebuyers.
The homes in the community come prefabricated with gas appliances installed, including furnaces, ranges, dryers, and barbecue grills. Many are retrofitted with gas water heaters as well. The propane heating is important because it not only provides fast, efficient heating in a region with cold winter temperatures, but it also avoids the need to rely on the area's limited electrical infrastructure.
"It's very important for these homes to utilize propane because the electric infrastructure of this small town is not adequate to handle all of these homes should they choose to have their heating source as electricity," Mirto says.
Propane water heaters and clothes dryers also help relieve the burden on the electric infrastructure, as well as providing efficiency and more power than electric alternatives. Propane water heaters cost less to operate and heat water faster than electric water heaters, Mirto says, providing fast recovery times for families with large domestic hot-water loads. Similarly, gas dryers heat up faster for quicker laundry loads.
The Venetian Villas also represents a common style of community development in Sullivan County using manufactured homes. "They're built off site, and they're brought in via trucks in multiple pieces and put together with cranes on site," Mirto says. "At that point, they'll put decks and driveways and all the other outdoor amenities in place." The gas appliances and interior piping are installed in the factory, ready for connection to the underground propane system on site.
Builders and developers selling manufactured and modular housing can take advantage of several resources on propane.com to help homebuyers understand the advantages of propane systems. Check out our manufactured and modular housing brochure or our handout about propane appliances to use with customers.
Community system built around underground propane tanks
The community propane system at Venetian Villas uses underground propane tanks distributed throughout the community to optimize ease of delivery and length of the gas line. Each home's propane connection is metered and billed just like a traditional natural gas connection.
"One of the advantages of doing a dense community like this with metered accounts is the ease of installation," Mirto says. "It is less work that needs to be delegated to the subcontractors. We will handle the entire installation." All of the gas connections can then be turned on at the same time, rather than having multiple suppliers coming in to set tanks and make deliveries.
The Venetian Villas' community amenities can also utilize the propane infrastructure. The homes are built around a central community building with propane heat that houses a shul (or synagogue) and day camp. Three community pools are also heated by propane, allowing them to be kept open for an extended swim season. With the community propane system in place, the developer and builders can worry less about the homes' gas connections and focus on their core business — building and selling the homes.