11 ways the pandemic changed our homes forever
11 ways the pandemic changed our homes forever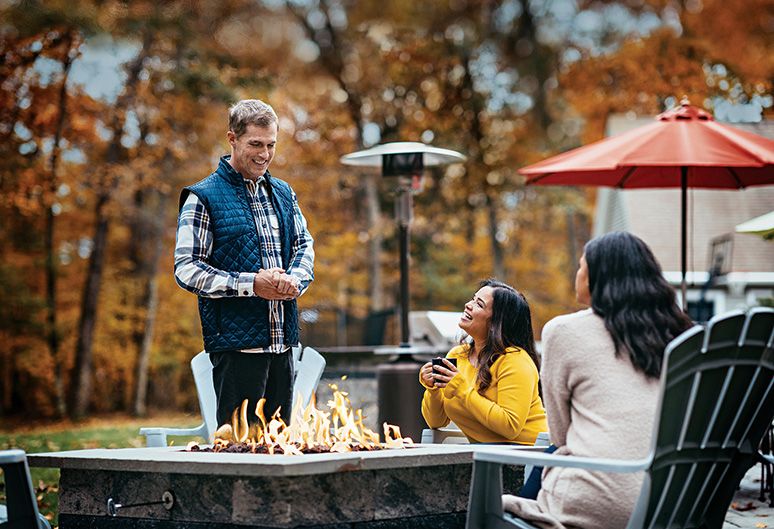 11 ways the pandemic changed our homes forever
11 ways the pandemic changed our homes forever
From closets that became home offices to indoor gardens and supersized outdoor spaces, our homes may look permanently different even after the pandemic is behind us.
Outdoor
Builders have seen the pandemic create huge changes in what homeowners want out of their dwellings. Remote work has led buyers to consider moving farther away from the urban core in search of lower prices and more space, and it's not just value-seeking buyers searching for entry-level homes — many are deciding that if they don't have to be in the office, their dream home location might be in a more suburban location or a tertiary market. Home designs and amenities are changing as well, Margaret Heidenry writes on Realtor.com.
"Maybe the biggest change is what home came to mean to many people — office, gym, school, restaurant, bar, movie theater, and farm stand, all in one," Heidenry writes. In the article, she identifies 11 pandemic-related changes that could be here to stay, including the "cloffice" (or closet transformed into an office), indoor plantings, and harder-working kitchens. Another big change? Supersized outdoor spaces.
"All that time indoors made many of us want to spend more time outdoors gardening, relaxing, and entertaining," Heidenry writes. Sunny Wroten, head of homebuilding at Atmos, tells her: "People built outdoor spaces that included kitchens, dining rooms, and living rooms with fireplaces."
The fun story serves as a reminder of the opportunity for builders and remodelers to make sure you're pitching outdoor living within the scope of your project. From propane fireplaces and fire pits to built-in outdoor kitchens, outdoor living projects can include plenty of upgrades that add profit to your bottom line and leave your client thrilled with their post-pandemic outdoor spaces. As Susan Moguel, marketing director at Arden, a residential agrihood community in Palm Beach County, Florida, says of outdoor living: "I believe that this trend will be sure to last. After all, once we see the added benefits these spaces bring to our lifestyles, it will be difficult to go back."