Propane patio heaters could become a permanent fixture
Propane patio heaters could become a permanent fixture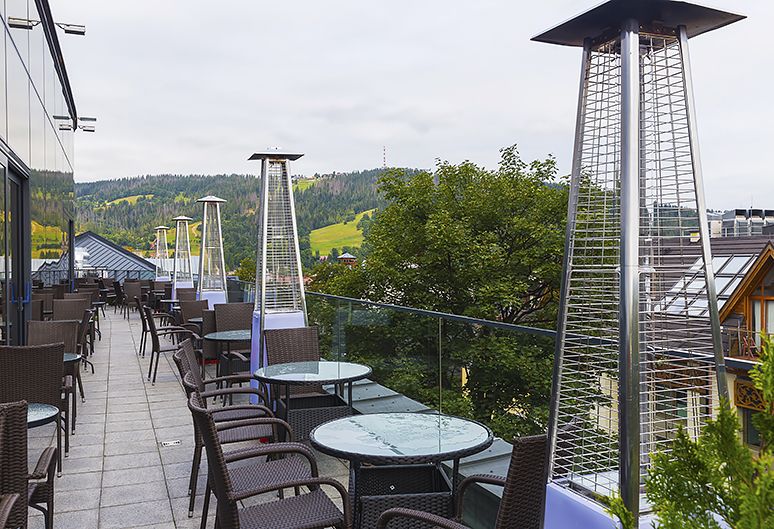 Propane patio heaters could become a permanent fixture
Propane patio heaters could become a permanent fixture
After the pandemic raised guest expectations for outdoor dining comfort, restaurateurs say propane patio heating should stay for good.
Patio
Limits on indoor dining capacity during the pandemic set into motion a grand experiment in propane patio heating. In jurisdictions such as New York City, where propane patio heating was previously banned, restaurants and bars were able to set up heaters to keep customers both cozy and healthy throughout the winter. In Eater New York, reporter Erika Adams describes how restaurants hope their ability to use propane heating won't expire as the pandemic falls back into the rearview mirror.
Propane patio heating "saved our business," Bill Zafiros of Ten Hope, a New York restaurant with an outdoor garden, says in Adams' article. "Zafiros couldn't hook up electric heaters from the restaurant, which was already maxed-out on electric usage," Adams writes. "Instead, he set up around 12 propane heaters to warm the space's 70 outdoor seats." Zafiros hopes to bring the heaters out again next fall. "It seems like a lot of people will still want to eat outside," Zafiros says. "We hope that we can bring it back when the weather turns again."
While restaurants in urban areas have had to get creative to meet stringent codes and requirements for outdoor patios and streateries, hotels, clubs, and restaurants with more expansive space can get more creative with permanent, built-in patio heaters. Such solutions not only help to maximize square footage for dining by moving heaters off the ground and into a pergola or awning, but they also require less maintenance, with permanent propane lines allowing staff to avoid frequent cylinder changes. If the trend toward al fresco dining becomes permanent, it's an upgrade many hospitality business operators might make to enhance their outdoor spaces.