Inspiring stories from homeowners who use propane
Inspiring stories from homeowners who use propane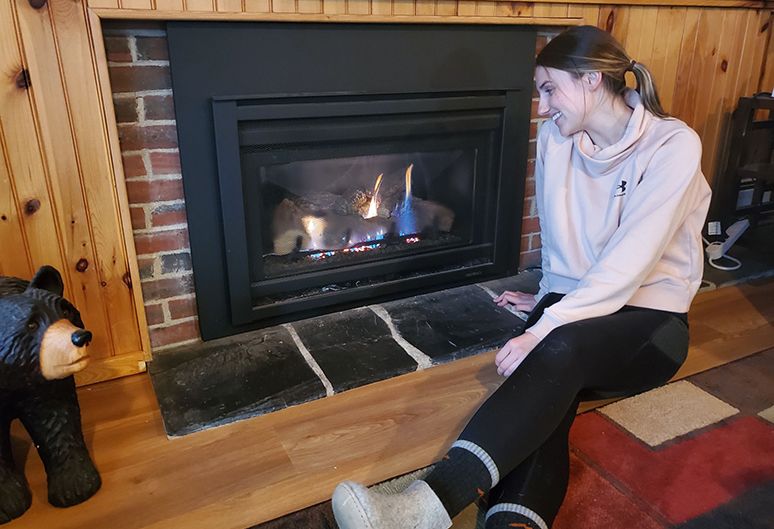 Inspiring stories from homeowners who use propane
Inspiring stories from homeowners who use propane
Share these personal stories with clients who want to learn more about living in propane homes.
Inspiring
During the daytime, you might find Christina Cozzens on a hiking trail or climbing a New Hampshire mountain, training for an upcoming summit. At night, you're likely to find her recovering with her dog in front of her propane fireplace, especially when the temperatures dip. Cozzens is raising money for lung health through the American Lung Association's 2021 Climb for Clean Air Challenge, through which she plans to climb the 14,000-foot Mt. Rainier in Washington state this June.
Cozzens is one of several creators who use propane in their own homes and have been recently profiled on propane.com. Each of them tells fascinating stories and is influential among their followers on social media, making for a nice opportunity for building pros to share these stories with their own clients who may have questions about propane.
For Cozzens, propane is a nice fit with her environmental values. "I really appreciate how propane is a cleaner fuel than other options," she says in a Q&A on propane.com. "It is important to me to keep natural places clean so we can continue to enjoy them for years to come."
Financial guru Jennifer Borget is profiled in another Q&A. She has written about how she paid off her mortgage in less than two years in part by relying on energy-saving propane appliances.
"There's so much I'm trying to learn about our environmental footprint," Borget says in the Q&A. "I'm mother to an animal enthusiast who is very passionate about taking care of the earth so the wild animals will be OK. I'm constantly trying to find ways we can do that. Propane is just one way, but we are going to keep doing more."
Check out all the stories at the Can-Do Journal.