5 gas line tips for tankless installations
5 gas line tips for tankless installations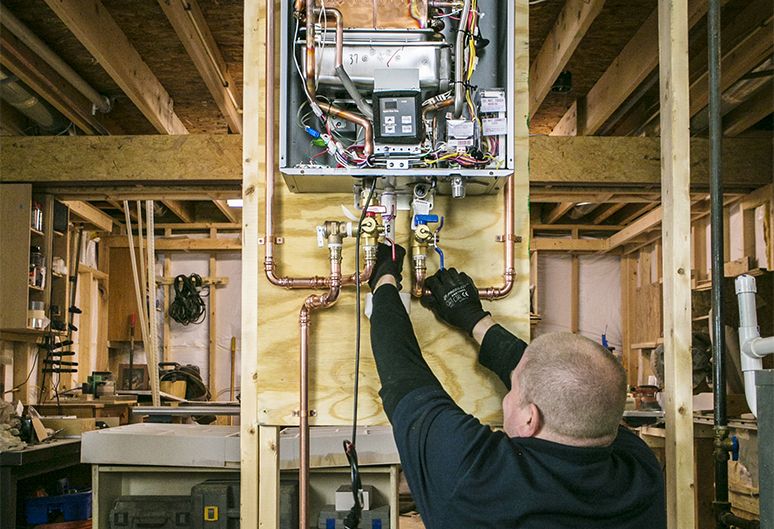 5 gas line tips for tankless installations
5 gas line tips for tankless installations
Make sure your tankless water heaters achieve top-notch performance while saving on installation costs.
Five
One of the features that make tankless water heating so popular is their ability to quickly ramp up to meet high demands for hot water. But with those high demands for hot water comes the need for a properly installed and sized gas line capable of meeting those demands. At Mechanical Hub, Bryan Cordill, director of residential and commercial business development for the Propane Education & Research Council, summarizes five tips that all pros should keep in mind to optimize tankless water heater installations.
The first tip? Make sure the line is sized correctly. "Properly sizing the gas line is critical to ensure a customer's tankless water heater runs at optimal efficiency," he writes. "Neglecting to consider the whole system load may leave your customers with an undersized and underperforming system." These factors all play a role in determining the size of the gas line needed:
Type of gas (propane or natural gas)
Inlet pressure
Total length of piping run
Type and number of gas appliances in the home
The maximum potential gas load of the whole home
We also have a great tool available on Propane.com to help with installation of propane systems. Download and reference The Propane Technical Pocket Guide for key data and answers to questions related to the installation of propane systems in your construction projects.