How to keep essential energy businesses powered
How to keep essential energy businesses powered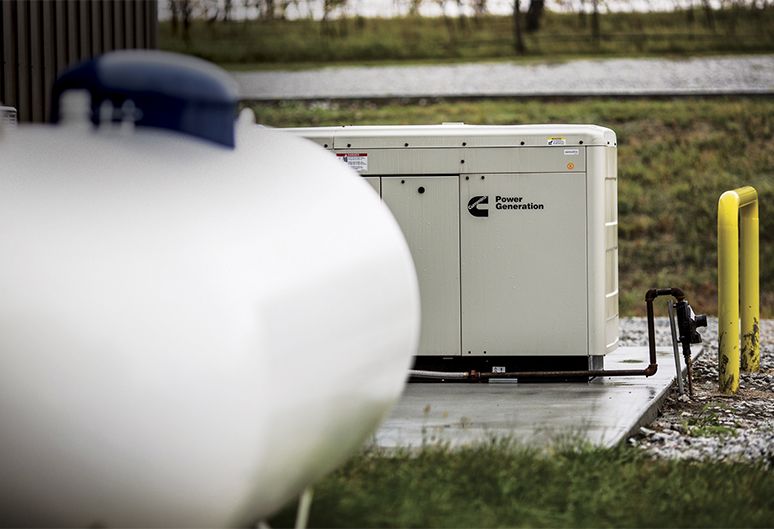 How to keep essential energy businesses powered
How to keep essential energy businesses powered
Delta Liquid Energy practices what it preaches, using on-site propane to make its operations more resilient and reduce its carbon footprint.
Essential
Energy providers are an essential business anytime, but especially so during a power outage. Companies such as Delta Liquid Energy, a Southwestern propane supplier, need to keep fuel moving to homeowners, businesses, and farmers who rely on their propane deliveries to live and work. With the rise of Public Safety Power Shutoffs in California adding to already common unplanned power outages, Delta Liquid Energy has had to make its facilities more resilient to continue operations during disruptive events. That means equipping all nine of its locations with a propane standby generator that kicks in to provide power during an outage.
"We are a 'practice what you preach' type of company," says Allison Platz-Velazquez, marketing manager at Delta Liquid Energy and a fourth-generation employee of the Paso Robles, California–based company. "We use propane systems so that when we speak to customers, we can tell them it's tried and true and that we've used it for many years."
The company is also demonstrating the effectiveness of innovative propane technology at its Las Vegas office location, where the company installed a Nextaire propane-powered heat pump for heating and cooling. By directly powering the unit with propane on site, the company avoids the emissions associated with upstream power generation plants and the associated distribution losses.
Check out the case study to see how this energy company operates with peace of mind, resilience, and a reduced carbon footprint.