[Video Q&A] Achieving zero net energy in remodels
[Video Q&A] Achieving zero net energy in remodels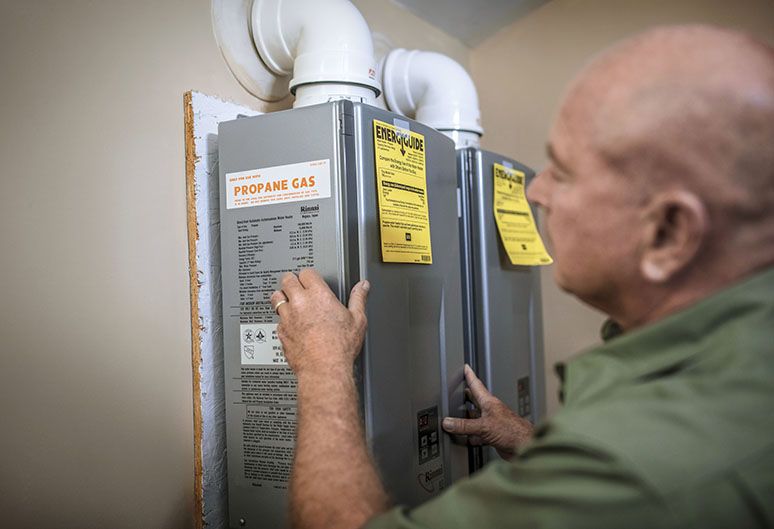 [Video Q&A] Achieving zero net energy in remodels
[Video Q&A] Achieving zero net energy in remodels
Pro Remodeler chats with PERC's Bryan Cordill about why propane tankless water heaters are a great fit for ZNE and ZNE-ready projects.
Remodels
Although many remodelers aren't building to zero net energy (ZNE) standards today, it's likely they're increasingly interested in ZNE construction methods. A recent study commissioned by the Propane Education & Research Council (PERC) and conducted by a third-party research firm, Harris Insights & Analytics, found roughly 90 percent of professional builders and remodelers reported clients "always or sometimes" ask about energy-efficient construction methods. Amid that backdrop, a recent Q&A between James McClister, managing editor of Pro Remodeler, and Bryan Cordill, director of business development at PERC, provides some interesting insights on the role propane will play in ZNE projects in the years ahead.
"A common misconception is that to get ZNE or ZNE ready, your homes have to be all-electric," Cordill says in the video interview. "The truth is that getting to zero doesn't mean giving up desirable, high-performing gas systems."
In particular, Cordill sees domestic hot water as the biggest challenge for most ZNE projects. Trying to heat water with electric resistance heat is very energy-intensive, so homes must produce a lot of energy on site to meet that demand. Heat pump water heaters are often recomended for all-electric projects, but they provide a lower hot-water output, which can mean upsizing the heat pump, adding expense and reducing efficiency.
"We'd recommend you look at a 98 percent efficient propane tankless water heater," Cordill suggests. "It's only going to use energy when you need the hot water, and it sheds a tremendous number of kilowatt hours that you no longer need to produce with solar photovoltaic."