7 questions about propane in microgrids
7 questions about propane in microgrids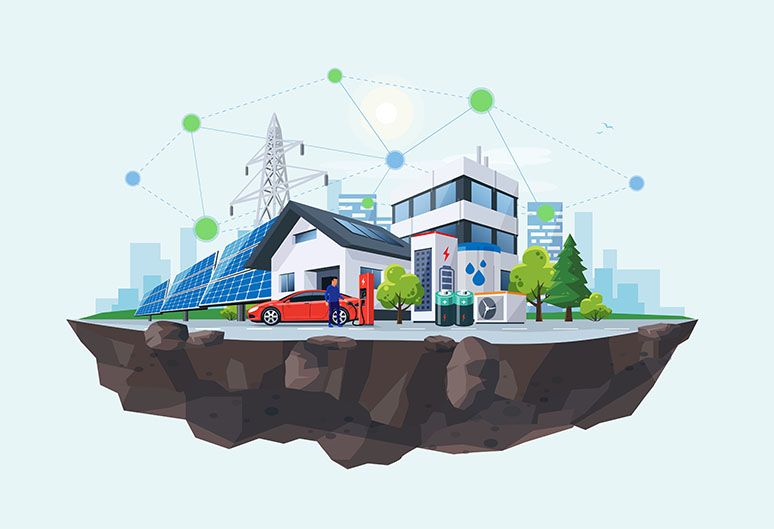 7 questions about propane in microgrids
7 questions about propane in microgrids
A microgrid consultant discusses why propane generation is a good fit with projects where environmental sensitivity is a primary consideration.
Microgrids
One of the key decisions that designers of microgrids must make is about which energy resources to include. Microgrids, which provide resilient power supplies to organizations and campuses, include multiple distributed energy resources (DERs), such as batteries, propane- or gas-fueled generation, and renewable power such as solar. In a Q&A on propane.com, energy consultant Rao Konidena discusses the role of propane in microgrids now and in the future with Michael Burr, founder of the Microgrid Institute.
In the Q&A, Burr describes two projects the Microgrid Institute has supported that utilize propane. One microgrid under construction at the San Pasqual Band of Mission Indians (SPBMI) Reservation north of San Diego uses a 150 kW propane generator alongside batteries and solar arrays. Another project at the Minnesota Department of Natural Resources (DNR) Red Lake Wildlife Management Area includes two off-grid microgrids that will use propane.
"Environmental sensitivity is the main driver for including propane at both locations," Burr says. "The Minnesota DNR site is adjacent to an old-growth forest. Plus, both sites were already using propane for heating and appliances and neither location has a natural gas supply available. Another commonality is that both projects require dispatchable generation sources with fuel that is readily available and clean."