A crossover between site-built and manufactured housing
A crossover between site-built and manufactured housing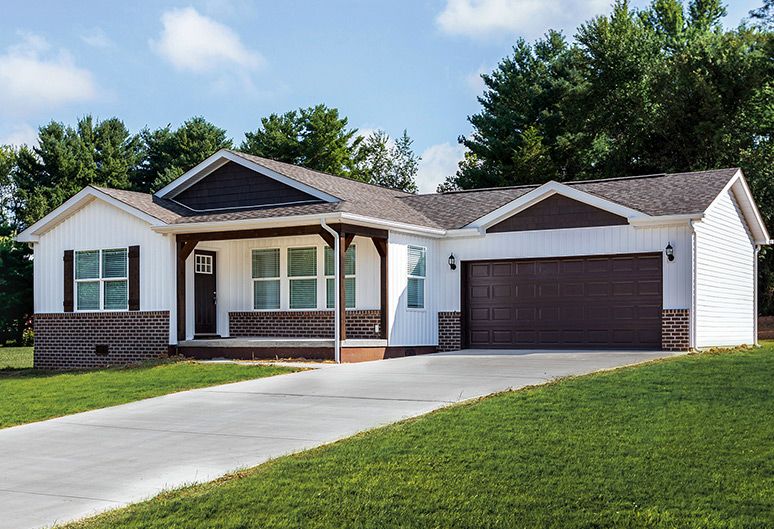 A crossover between site-built and manufactured housing
A crossover between site-built and manufactured housing
See what makes CrossMod homes different from traditional manufactured housing.
Manufactured
Once stigmatized as cheap and poorly constructed, manufactured housing has undergone a swift reputation boost in recent years. Manufacturers are using the latest factory construction techniques to create high-efficiency yet low-cost dwellings with finishes and aesthetics that compete with site-built housing. The manufactured-housing industry has continued that push for a level playing field with the introduction of CrossMod homes that blend features of traditional site-built homes, such as pitched roofs and garages, with the innovative construction techniques used in off-site construction.
CrossMod homes are also eligible for another important benefit for homebuyers: conventional financing. Homes that qualify for programs such as Fannie Mae's MH Advantage are "allowed to have a higher debt-to-income ratio, mortgage insurance requirements more aligned with site-built homes, and more affordable pricing," according to Fannie Mae.
Housing retailers, manufacturers, and real estate pros working with buyers interested in CrossMod homes should check out our new page to help buyers get more from their CrossMod homes. You'll find a slideshow covering a few of the benefits that propane's performance brings to CrossMod homes, as well as a checklist with advice for buying a new CrossMod home. It's a great resource to share with your clients to enhance your reputation as a trusted resource for their home construction project.