Can work move outdoors?
Can work move outdoors?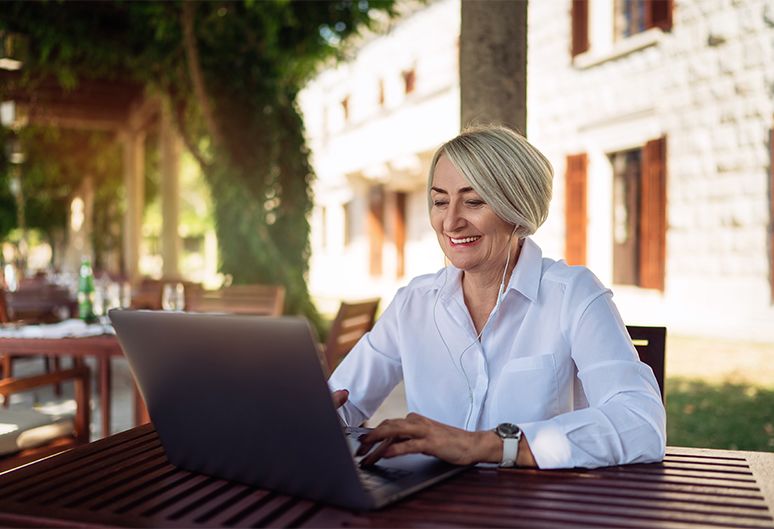 Can work move outdoors?
Can work move outdoors?
Workplaces are joining hospitality businesses in reconfiguring outdoor spaces to make them more productive and healthier for workers.
Work
The necessity of social distancing amid the ongoing COVID-19 pandemic is leading businesses and organizations of all types to explore creating new outdoor spaces. While efforts by restaurants and hospitality businesses to winter-proof their patios have gotten the most attention, workplaces' facility managers are also beginning to contemplate whether underutilized outdoor spaces can be converted to productive working space. Beyond the pandemic, outdoor workspace can provide a restorative connection to nature that improves our ability to pay attention and focus, writes Larry Lander, principal and director of programming for workplace design and architecture firm PDR, in Building Operating Management.
"There is great interest in how to create this connection to nature or make existing spaces or underutilized features into effective workspaces, particularly with the knowledge that the transmissibility of the virus is significantly reduced in outdoor settings," Lander writes. "In fact, many schools and colleges are contemplating outdoor instructional settings where facilities and weather permit."
Just as with restaurant patios, however, climate control features such as built-in patio heaters can keep outdoor workspaces functional in a variety of weather conditions. "A top that can provide some level of shading, visual privacy from above, and some ability to withstand moisture makes the space habitable in all but extreme conditions," Lander writes. "Some settings provide cooling to extend their use further into warm weather and heat to do the opposite in cool climates."