NGBS Green+ badges help builders tout sustainability
NGBS Green+ badges help builders tout sustainability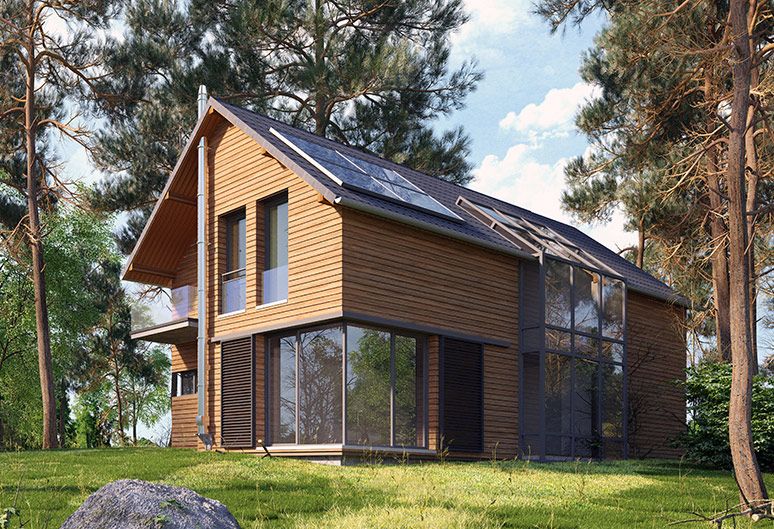 NGBS Green+ badges help builders tout sustainability
NGBS Green+ badges help builders tout sustainability
Net Zero Energy, Resilience, Wellness, and other designations can help builders highlight the features that make their green homes unique.
Green
Above-code sustainability programs such as LEED and NGBS Green are helpful for marketing sustainable homes to a savvy audience wary of greenwashing. But those programs don't always help builders tout the individual facets of sustainability that make their homes stand out from the competition. That's what makes Home Innovation Research Labs' NGBS Green+ program so interesting. The badges can be earned for specific features verified by the program, including Net Zero Energy, Resilience, Smart Home, Universal Design, Wellness, and Zero Water.
"NGBS Green+ offers builders another tool to further distinguish themselves from their competition," Troy Johns, owner of Urban Northwest Homes in Vancouver, Washington, and chair of the NGBS Green Advisory Group, says in Builder. "This is particularly important for builders and developers offering specialty products in competitive regional markets."
Builders and developers earning NGBS Green+ badges can access marketing resources to highlight their achievements, such as plaques to display with their buildings. While many homeowners are starting to ask more about zero net energy homes or resilient features, they may not know exactly what to look for when it comes to building or buying their new home. The badges offer one more way for builders to continue the conversation about these features with clients while emphasizing their own third-party-recognized expertise.