Design strategies for wildfire resilience
Design strategies for wildfire resilience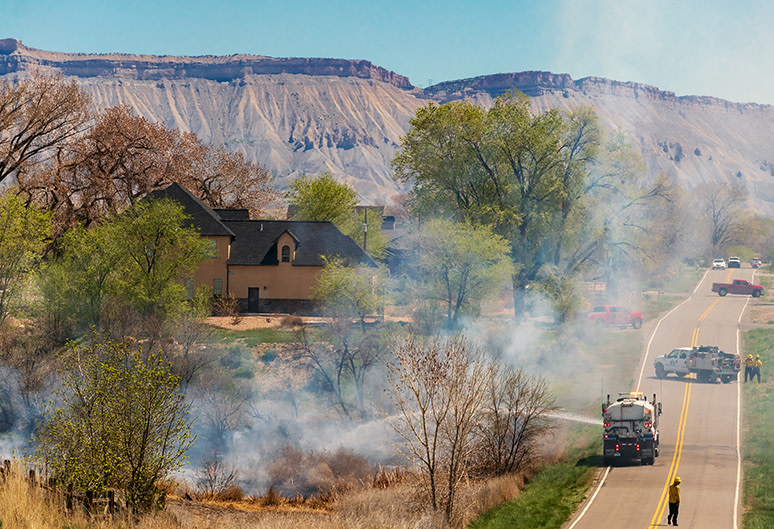 Design strategies for wildfire resilience
Design strategies for wildfire resilience
A Malibu architect offers guidelines for reducing the risk of wildfire destruction.
Design
For many construction pros, operating in areas at risk for natural disasters has become a fact of life, and that's especially true for wildfires. Climate change is expanding the boundaries of land at risk for wildfires, and many well-populated and desirable areas either fall into that category now or are likely to in the future. That means architects and builders must learn techniques to help keep their clients safe in the event of a fire. Architect Murrye Bernard spoke with fellow architect and Malibu, California, resident David Hertz in Architect magazine to offer guidelines for lowering the risk of wildfire destruction.
On-site sources of power, such as a propane generator, and water can help support emergency personnel, Bernard writes. "To prepare for the worst-case scenario, Hertz suggests designating an area 'where the fire department wants to be and where they feel safe,'" she reports. "This means providing clear egress routes to and from the property as well as turnarounds for fire trucks in driveways or yards.
"An independent, on-site water source and power supply, such as a generator, can significantly aid the fire department because these crucial amenities can be scarce during a crisis. Though a lap pool (a relatively common amenity in greater Los Angeles) is too narrow for the fire department to extract water, other forms of water storage or stormwater retention ponds can be useful."