Tank or tankless?
Tank or tankless?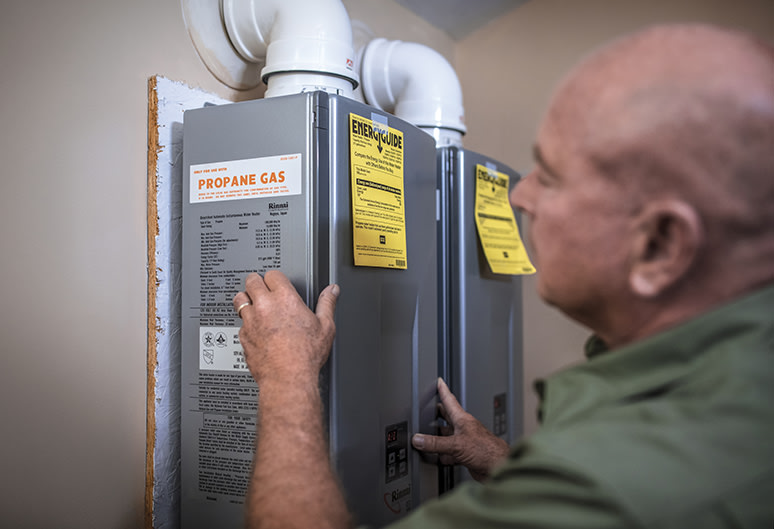 Tank or tankless?
Tank or tankless?
The answers to three questions can help you decide whether to recommend a tank or tankless water heater.
Tankless
Making the right water heater recommendation for your customer requires a bit of detective work. Tank-style and tankless water heaters each have benefits and trade-offs, so you need to determine which is a better match for that customer's budget and lifestyle. In Contractor, the Propane Education & Research Council's Bryan Cordill suggests three questions that can help determine whether a tankless or tank-style water heater is better for your next project.
Gauging the level of hot-water demand, for instance, is an important consideration. "Homeowners may not realize the importance of selecting the right water heater until they're suffering through a cold shower or having to 'schedule' shower times around the hot water supply," Cordill says. "That said, it's important to consider how much the household relies on hot water. Homes in which residents rarely run out of hot water can find value in a storage tank. This generally includes families with fewer members or couples without children, for example."
Propane tankless water heaters, on the other hand, may be a better fit in homes where families are taking showers, running the washing machine, and cleaning the dishes simultaneously. By asking the right questions, you can assess your customer's priorities to ensure they're thrilled with the performance and value of the water heater you install.