Hurricane prep in a world of social distancing
Hurricane prep in a world of social distancing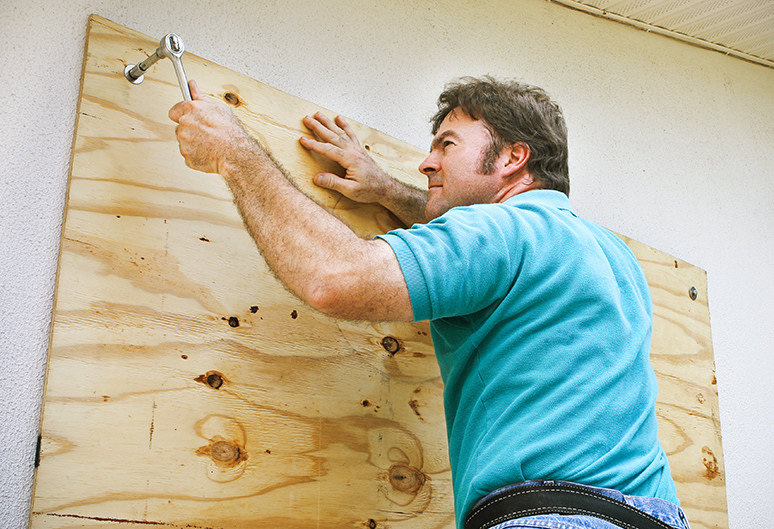 Hurricane prep in a world of social distancing
Hurricane prep in a world of social distancing
With the COVID-19 pandemic complicating potential evacuation and relief efforts, preparing to shelter in place during a storm is more critical than ever.
Hurricane
With hurricane season underway, homeowners in vulnerable regions are facing the unprecedented potential for a disastrous storm amid a global pandemic. So government officials are recommending homeowners in hurricane-prone states take additional precautions to prepare their homes, Angie Lassman reports for NBC South Florida.
"We also need to make sure that people are prepared with a week's worth of supplies, not the 72 hours of supplies that usually we would say, because we have this COVID-19 crisis functioning at the same time," U.S. Rep. Debbie Wasserman Schultz (D-Fla.) says in the report. "You want to make sure that if there's a delay in getting things up and running again in the aftermath of a hurricane that people have a week's worth of supplies in their house, so people should start stocking up now."
In a recent survey from the nonprofit Federal Alliance for Safe Homes (FLASH), 66 percent of respondents stated they were either extremely likely, moderately likely, or slightly more likely to prepare for the 2020 hurricane season due to the COVID-19 virus pandemic, with social distancing considerations motivating early action. FLASH's #HurricaneStrong resilience initiative offers hurricane safety and mitigation information that's useful not just for homeowners but also for builders and remodelers helping to protect their clients with measures such as propane standby generators and structural reinforcements. Pros can also share these propane safety steps with their clients, especially if they have questions or concerns.