Why the Oahu Community Correctional Center converted to tankless
Why the Oahu Community Correctional Center converted to tankless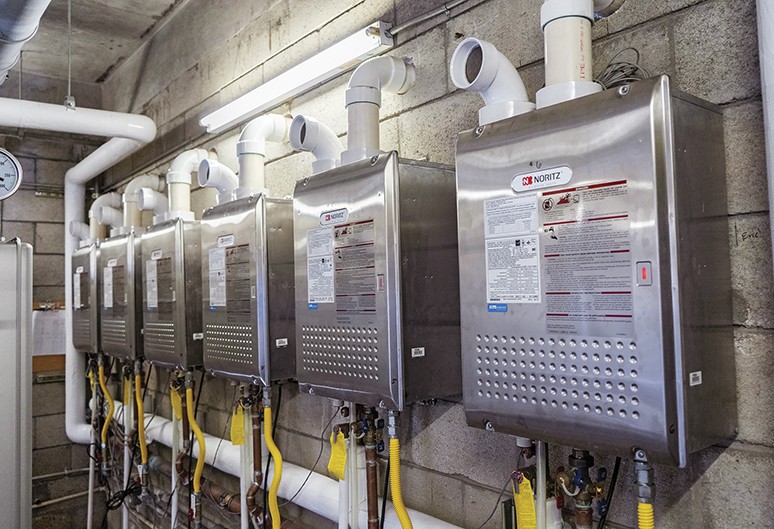 Why the Oahu Community Correctional Center converted to tankless
Why the Oahu Community Correctional Center converted to tankless
Resilience and reliability are key for a facility where health and safety are priorities.
Tankless
For some commercial building operators, going without hot water is simply not an option. Correctional facilities are one of those building types, with applications such as inmate hygiene, cooking, and laundry requiring an always-on source of hot water. So when the facilities staff at Oahu Community Correctional Center (OCCC) in suburban Honolulu saw that their two aging 1,000,000-Btu boilers and two 500-gallon storage tanks were nearing the end of their life, they turned to a solution that would improve resilience and reliability: tankless water heating.
In Contractor magazine, Noritz America national account manager James Facer gets perspective from both the facilities staff and the project's plumbing contractor to learn why tankless water heaters were the best option.
"You see a lot of commercial and institutional applications with one or two boilers feeding storage tanks, whose total storage capacity roughly matches the peak demand of the project," Ray Gonzalez, acting construction and maintenance supervisor for the OCCC, tells Facer. "As a result, if one goes down, the operation doesn't have enough hot water."
"A multi-unit tankless job frequently involves three or more units, so each water heater contributes a smaller share of the overall demand," he continues. "If one or even two must be valved-off for maintenance, the remaining units can activate and offset the loss in output, bringing supply much closer to maximum building demand."
Because correctional facilities are often located in rural and less populated areas, propane provides a smart, flexible energy choice that can meet a facility's large demands for water-heating fuel even when the natural gas utility is unable to provide adequate supply. And whether they're fueled by propane or natural gas, banks of tankless water heaters offer the redundancy and reliability these facilities need to ensure the health and safety of their inmate populations.