For this school, interruptible natural gas is little inconvenience
For this school, interruptible natural gas is little inconvenience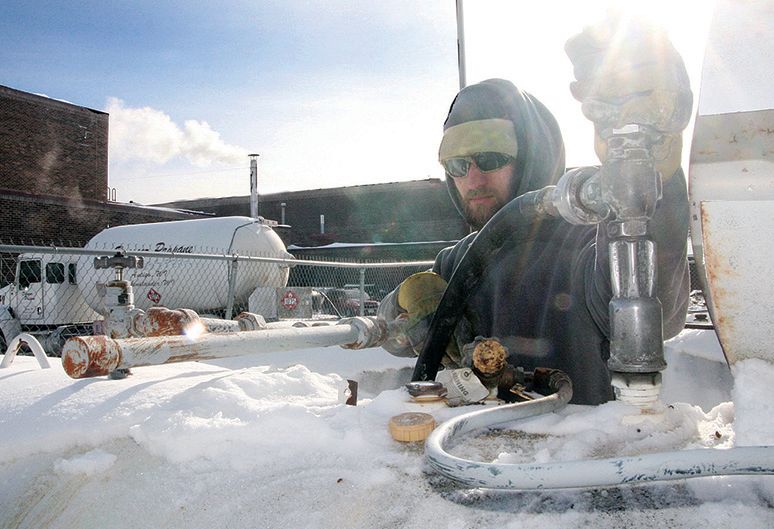 For this school, interruptible natural gas is little inconvenience
For this school, interruptible natural gas is little inconvenience
By switching to propane when the natural gas grid faces a supply crunch, Wisconsin's Antigo High School gets a year-round natural gas price break.
School
When Wisconsin temperatures were set to dip to -30 degrees this past January, Jake Leiterman received a call from the local natural gas company. It was time to shut off the natural gas at Antigo High School.
Although the call was unusual, it wasn't entirely unexpected. As one of the largest natural gas users in the area, Antigo High School is on an "interruptible service" plan, in which the school receives a discounted natural gas price in return for switching to an alternative fuel source when a natural gas shortage is anticipated.
So when Leiterman, who manages the facilities and grounds for the Unified School District of Antigo, received the call, he was ready. The school could simply switch its boilers to run on backup propane storage with no disruption to the school.
It's a beneficial arrangement for both parties but especially for a budget-conscious school district. In return for helping the gas company manage its supply during an infrastructure issue such as a downed pipeline or simply a cold spell like this past winter's, the school receives a significant discount year-round. While the exact price savings were unavailable, the local City Gas Company's published January 2019 rates show a 10 percent savings for large commercial and industrial interruptible customers.
"For having that capability, we receive a discounted rate for all of our consumption year-round," Leiterman says. "It's significant."
Resilient refuge
Built in 1994, the 215,000-square-foot Antigo High School serves approximately 1,000 students. But more than simply a school, the building is a community hub, including serving as a Red Cross refuge point during power outages in extreme cold. That's why the price savings from the interruptible supply are just one of the benefits of having a propane backup system.
"The second is having an onsite fuel source so if something were to happen, we have the means to keep our buildings maintained so we don't have freezing issues or have to close and not offer classes," Leiterman says. "We can continue to run as normal."
It's vital for the safety and maintenance of the building for it to be able to function without utilities. "We have quite a big building, and it would be pretty catastrophic if, when it's 40 below, all the sudden we lose power and fuel," he says. "That building is going to have an extreme amount of damage from frozen lines and things like that."
The building's heat is provided by a hydronic boiler system, so if those lines were to freeze and break, the building would be out of service for an extended period of time. "The amount of money it would cost to fix all that would be much, much greater than we would spend on having the backup generator and the multi-fuel-source boilers that can operate," Leiterman says.
Easy switch
The switchover process is surprisingly simple: The entire process takes about 10 minutes. The school's boilers have a multi-fuel burner control, with gas lines coming from the natural gas pipe and from a 6,000-gallon propane storage system with a vaporizer that turns the propane from liquid into gas. "So you just swap over the valves, turn on the controls on the burner controller to the different fuel source, and it does it all internally and just switches over the supply," Leiterman says.
The school's propane provider, Draeger Propane, installs and maintains the propane storage system, as well as a backup propane system for the Aspirus Langlade Hospital, which also switched to propane during the polar vortex.
With the high school supporting the surrounding rural community in its most vulnerable times, the onsite backup fuel source is an important asset in making the school more resilient, Leiterman says. "I am very happy that we have the propane system," he says. "It's very important for this community to have a facility of that size and that quality that's there as a lifeline for us whenever we get into trouble. It's not just for the education of the kids. It really does serve the whole community."
Top photo: Matt Schlundt, a service technician for Draeger Propane, fills a propane tank at Antigo High School. Photo courtesy of the Antigo Daily Journal.